We all need car insurance, with so many options you need a broker that will take the time and go through your needs and provide you with the choices, options and coverages available to you. Let our experienced and well trained staff at Nanaimo insurance take care of your ICBC and optional insurance needs.
ICBC
Basic Automobile Insurance in B.C. is provided by the Insurance Corporation of B.C. (ICBC)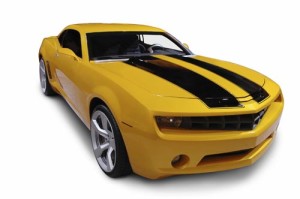 The protections included in the basic policy are:
Medical payments limit: $300,000/person including rehabilitation.
Funeral expense benefit: $7,500.
Disability income benefits: 75% of gross weekly wages to a maximum of $740/week; 104 weeks temporary disability, lifetime if totally disabled; nothing is paid for the first seven days of disability. Homemakers can be paid up to $280/week for a maximum of 104 weeks.
Death benefits: range from $3,000/for some related individuals to $30,000 for a spouse.
Optional coverage for you
For protection beyond Basic Autoplan, you can buy Extended Third-Party Liability, Underinsured Motorist Protection and other coverages.
Excess Underinsured Motorist Protection. Even a crash that is not your fault can be costly. This pays when the other driver does not have enough insurance to cover your costs.
Extended Third-Party Liability coverage. If the crash was your fault, this coverage protects you against the cost of injuries or damage to others.
Loss of Use. Get a rental vehicle or reimbursement for replacement transportation when your vehicle is getting repaired or is a write-off in a claim.
Consider the convenience of RoadSide Plus coverage. You will get Loss of Use, Vehicle Travel Protection and more, all rolled into one package.
Optional coverage for your vehicle
Optional coverage for your vehicle protects you against the common risks faced by B.C. drivers. Collision, Comprehensive and Specified Perils are just some of the coverage options you can get for your vehicle.
Which coverage do you need?
Collision — Repair your vehicle after a collision, even if the crash was your fault.
Comprehensive — Fix your vehicle if it gets stolen, vandalized, hit by stones or has other damage.
Specified Perils — Similar to Comprehensive, but provides coverage only for specific perils.
Farm vehicles
Note that the Ministry of Transportation (CVSE) has all the information you need about
farm vehicle registration
licensing, and
general insurance
Extended Third-Party Liability coverage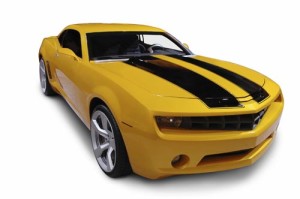 If you're at fault in a crash and have to pay for someone else's injuries or property damage, Third Party Liability coverage protects you.
What is Extended Third-Party Liability?
Your Basic Autoplan includes up to $200,000 in Third-Party Liability coverage.
However, that's the minimum you need: If you're found at fault for a serious crash, the courts can order you to pay damages well above $200,000.
With Extended Third Party Liability, you can purchase extra coverage for damages from $200,000 up to as much as $5 million. How much you pay for extended coverage depends on the dollar limit you choose.
How much coverage do I need?
– It depends on your particular circumstances—and comfort level. We advise you to buy the highest limits that you can afford. Individuals can recover from the financial loss of damage to a vehicle but a multi-million dollar claim against you can ruin you for life.
Extended coverage for commercial vehicles
If you drive a commercial vehicle, Basic Autoplan provides up to $1 million in Third-Party Liability coverage or $2 million if you carry dangerous goods. Commercial vehicles for commercial usage can get Optional coverage for up to $10 million.
Loss of Use coverage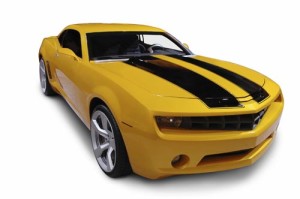 If you're unable to use your vehicle because of a claim, you could face extra costs to get from A to B. Loss of Use can cover the cost of substitute transportation while we process the claim.
During your claim settlement, Loss of Use covers the expenses incurred to:
hire a taxi
rent a substitute vehicle
take public transit,
or use any combination of the above.
Loss of Use coverage applies from the time of the claim until
your vehicle is repaired
you're offered a total loss settlement, or
you reach the limit of your coverage—whichever happens first.
Rental vehicles
Note: The amount paid for rental vehicles is limited to vehicle makes and models specified by ICBC that are similar in size to your own vehicle.
ICBC reimburses up to the daily limit purchased. (If the daily limit isn't enough, you must pay the remaining charges to the rental company.)
Drivers under 21 may not be eligible for a rental vehicle.
How to buy Loss of Use
To be eligible for Loss of Use coverage, you also must have Collision,Comprehensive or Specified Perilsinsurance.
Loss of Use is also available as part of RoadStar or RoadsidePlus packages.
Stolen vehicles
If your vehicle is stolen and you have Comprehensive or Specified Perils coverage, you automatically get Loss of Use coverage.
Coverage begins 72 hours after the theft is reported to police. Coverage ends on the earlier of
the completion of repairs to the recovered vehicle
ICBC settling or offering to settle the claim, or
reaching the limit of your coverage (up to $40 per day to a maximum of $800).
Vehicle Travel Protection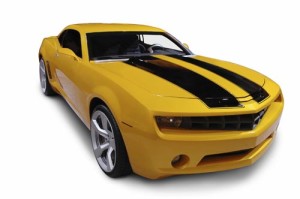 Qualified drivers can obtain Vehicle Travel Protection by purchasing Roadstar or Roadside Plus packages.
This extension protects you if you crash and your vehicle becomes inoperable, or your vehicle is stolen and you need to claim for:
living expenses,
a replacement vehicle or
towing costs.
It also covers some costs for returning home, getting your vehicle home and getting a reimbursement for your collision deductible if the other driver was at fault and not insured by ICBC.
What's included?
Up to $500 or $1,000, depending on the number of people insured, for living costs, such as accommodation, meals, telephone and transportation.
Up to $500 for a replacement vehicle.
Up to $100 for towing costs.
Up to $1,500 or $3,000, depending on the number of people insured, for travel expenses to get you home.
Up to $750 to get your vehicle back home.
Get your Autoplan Collision deductible reimbursed if the other driver was at fault and not insured by ICBC.
Note: Please remember to keep all receipts for costs you are claiming under the Vehicle Travel Protection cover..
Optional new vehicle coverage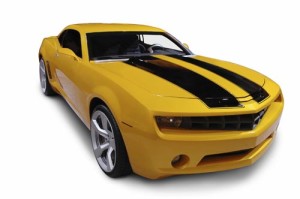 Three types of optional coverage are available for your new vehicle: New Vehicle Replacement Plus, Replacement Cost, and Limited Depreciation.
What's included—compare coverage
Learn the features of the three coverages and what protection you get with each one:
Vehicle types—is yours eligible?
New Vehicle Replacement Plus
Replacement Cost coverage
Limited Depreciation coverage
Brand new
Yes
Yes
Yes
Used
 
Yes
Yes
Model years
1
1, 2 and 3
1, 2 and 3
What you get if your vehicle is a write-off
 
 
 
Deductible refunded
Yes
 
 
Compensation for inflation
Yes
Yes
 
Compensation for depreciation
Yes
Yes
Yes. Does not apply to tires, batteries, convertible tops and vehicle paint.
We'll pay to replace your vehicle if repair costs exceed
50% of its market value
75-90% of its market value
75-90% of its market value

Different settlements. Choose what you'd prefer:

replace your vehicle with the most current make and model
choose another model that costs the same amount
opt for a cash payout

Yes
Yes
 
What you get if your vehicle can be repaired
 
 
 
Unlimited parts from your vehicle manufacturer (when available)
Yes
Yes
 
Choose the body shop you want
Yes
Yes
Yes
ICBC c.a.r. shop repairs, with full guarantee
Yes
Yes
Yes
RoadSide Plus package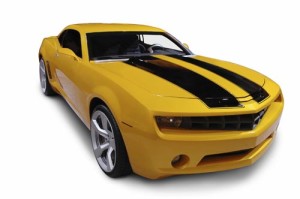 RoadSide Plus is an affordable way to get peace of mind on the road. It gives you eight great coverage options in one convenient, cost-effective package.
This is what you get with Roadside Plus:
Loss of Use coverage. Get a rental vehicle or reimbursement for replacement transportation when your vehicle is getting repaired or is a write-off in a claim.
Vehicle Travel Protection—provides reimbursement for some of the expenses you may face if you're involved in a motor vehicle crash or if your vehicle is stolen while on a trip away from home.
Rental Vehicle coverage. Unsure about the value of a rental company's insurance? Now you can be confident you're covered.
Family World Wide Transportation—provides reimbursement for expenses bringing your family members or members of their households to you if you've been in a vehicle crash.
Lock Re-Keying. Don't fret over stolen keys. Replace them and change the locks to stay secure.
Theft Deductible Waiver—no need to pay a deductible if your vehicle is stolen or shows signs of an attempted theft.
Destination Assistance—provides reimbursement for costs incurred to start or complete a journey when your RoadSide Plus-insured vehicle is unavailable due to collision, theft or vandalism.
Emergency Roadside Expense Repayment—coverage for expenses if your vehicle is disabled after a breakdown or other emergency.
Important Fact: To purchase RoadSide Plus, you must have Collision coverage with a deductible of $1,000 or less.
Rental vehicle coverage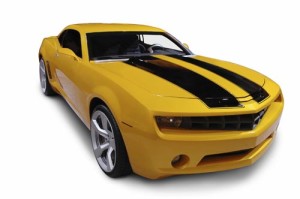 Rental Vehicle coverage provides Third-Party Liability, Accident Benefits and more for rented and borrowed vehicles—all at an affordable rate.
Many rental vehicle companies offer insurance to their customers, but often at a cost much higher than ICBC's optional coverage so plan ahead to get insured at the best possible rate.
Get all of this:
Up to $1 million Third-Party Liability coverage—if you are at fault in a crash. If you've purchased the RoadStar package it includes $1 million Third-Party Liability and $2 million if you've purchased Roadside Plus.
Up to $150,000 Accident Benefits—medical, rehabilitation, disability, funeral and death benefits.
Up to $1 million Underinsured Motorist Protection—you are covered even if they are not.
Collision—crash coverage with a $300 deductible.
Comprehensive—Coverage with $300 deductible or $200 for windshield.
Loss of Use—Up to $250 to get a rental vehicle or reimbursement for replacement transportation if you can't drive the rental vehicle because of a crash.
Coverage if the rental company makes a claim against you for loss of rental income.
Also, claims on your rental vehicle policy will not affect your claim-rated scale discount.
What should you know about your rental coverage?
What's covered
What's not covered

With this coverage you can name as many other drivers on the rental contract as you like.
Each named driver and you are covered for rented or borrowed vehicles, anywhere in Canada or the U.S.

Please note that this policy will not provide coverage if:

The rental vehicle will only be used by non-B.C. residents.
You want a vehicle that costs more than CA$125 or US$100 per day. (These daily limits do not apply to motor homes, a truck or camper rented as one unit, or wheelchair-accessible vehicles.)
Any vehicle is used for carrying passengers or goods for compensation
The vehicle can carry 16 or more passengers.
It is a commercial motor vehicle of more than 5,000 kg GVW.
It is a snow mobile, snow vehicle, golf cart, all-terrain vehicle, industrial machine or road-building machine.
What should I remember when renting a vehicle?
Renting a vehicle ahead of time
Renting a vehicle when you arrive

Buy your Rental Vehicle policy and book your vehicle ahead of time to ensure that your rental company accepts your ICBC Rental Vehicle coverage.
Sometimes you will be asked to pay a larger deposit because you are not buying the rental company's own coverage. Be aware of this when you make a choice of rental company.

Automatically get Third-Party Liability coverage for a rental vehicle when you have Basic Autoplan.If you decide not to or forget to purchase the Rental Vehicle coverage, and then have a claim, the level you carry on the Claim-Rated Scale can be affected.
What else should I know about Third party Liability coverage?
| | |
| --- | --- |
| If | Then |
| you own and license a vehicle in B.C. | your own Third Party Liability coverage can also be used as excess coverage on a rental vehicle. |
| rental company asks you to sign an agreement accepting responsibility for providing your own Third Party Liability insurance. | in this case, the Rental Vehicle policy will provide you with primary coverage. |
| you do not buy a Rental Vehicle policy. | the Third Party Liability coverage from your own vehicle may be used as excess coverage on a rental vehicle.Note: There are some conditions that apply to your coverage, and you should discuss them with your Autoplan broker before you rent a vehicle. |
| you have a valid B.C. driver's licence and drive any vehicle that you do not own. | you automatically have $200,000 worth of Third Party Liability coverage.Note: For the coverage to be valid, your driver's licence must not have driver penalty point premiums or multiple-crash premiums owing against it. |
RoadStar Package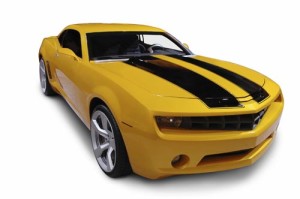 The RoadStar Package offers four popular optional insurance coverages at one low price:
Who's eligible?
You may qualify if you've been driving nine or more years without an at-fault claim and earned a discount of 43 per cent or more on your insurance.
Kinds of vehicles
The RoadStar package is available for
private passenger vehicles
motorhomes
light commercial vehicles (5,000 kg GVW or less) in certain vehicle rate classes
company-owned vehicles, if the company has identified a qualified officer or employee of the company as an assigned
corporate driver. (This person must declare the use of the vehicle as a taxable benefit.)
Resources
Claims & Emergencies:
Claims settlement is what insurance is all about – to put you back in the same value position you were prior to the claim.
If you have a claim or loss, you must take the necessary steps to reduce further loss. For example, if your hot water tank bursts, shut off the plumbing system and move personal belongings to avoid further damage.
Automobile Claims:
All ICBC automobile claims should be reported directly to ICBC. Claim staff are available 7 days a week, 24 hours a day.
Dial-a-Claim numbers are:
B.C. lower mainland: 604-520-8222
Anywhere in Canada or the USA: 1-800-910-4222
General Insurance Claims:
During regular business hours, call one of our two offices to report your claim:
Country Club: 250-758-1751
Brooks Landing: 250-756-0178
Accidents and emergencies don't always happen during regular business hours:
After-hour emergencies: Call 250-756-0178 and ask the answering service to summon help for you via the Insurance Pager OR if you know the name of your insurance company, contact the 24-hour assist line of that company:
You may also contact service companies such as plumbers, glass repair shops, electricians, contractors, etc. of your choice. (Please keep in mind that you may be responsible for charges of these services in the event a claim is not covered or if emergency services were not necessary).
For emergency water damage, fire or other repairs and clean-ups, contact any one of these restoration companies – 24-hours/day:
| | |
| --- | --- |
| Acclaim Restorations: | 1-250-751-1752 |
| Belfor Restorations: (Formerly Cromwell): | 1-888-432-1123 |
| ProPacific Restorations: | 1-877-755-9966 |
| Whole Show Restorations: | 1-877-248-0444 |
Once we are notified of your claim, an adjuster will contact you by phone, usually within 24 hours. During heavy volume such as windstorms, it may take longer for the adjuster to contact you so please do what is necessary to avoid further loss.
Depending on the type and severity of the claim, the adjuster may or may not meet with you in person. Claims such as burglaries may be settled by an adjuster by phone. Water damage, fire losses and liability claims will require a visit from an adjuster.
The adjuster will arrange repair or replacement of the damage once coverage is determined. In theft claims you may be asked to provide written estimates for replacement of the stolen items. In all cases you will be asked to complete and sign a Proof of Loss form. We will assist you in the claims process and will act as your advocate. We will help explain coverages and work with you and your adjuster to arrive at a fair and equitable settlement of your loss.
If you have difficulty contacting your adjuster or questions about the procedures, please contact any one of our insurance representatives for assistance.
Frequently Asked Questions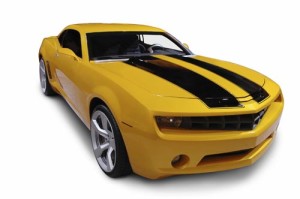 The size and complexity of your loss will dictate how long it takes. Here are some examples of time frames.
Most cases of minor vandalism and stolen bicycles: a few days
An uncomplicated vehicle write off claim: One to two weeks
Major house fires: Approximately three months to a year
Injury claims: Three months to two years, depending on the seriousness of the injury. If there is a lawsuit, it could take as long as five years.
Multi vehicle collision: this is based on investigation & liability discussions with other parties, 3 weeks to 3 months.
What can I do to make sure things move along quickly and smoothly?
Report losses to immediately.
Provide detailed and accurate information.
Discuss with the adjuster the claims process and what will be required for your particular loss.
Quickly provide police reports, witness names and all other documentation for claim assessment.
Complete all forms accurately, and in full. This is particularly important on medical forms, content lists and proof of loss forms.
Be honest, forthright and cooperative with your adjuster
Will a claim affect my premium?
There are many factors to consider, particularly in today's competitive market place. Our advisors will help you decide if it is worthwhile putting in a claim.
How does replacement cost work?
Replacement cost coverage requires that you actually replace the damaged or destroyed item with a product of like kind and quality. If you choose to cash out on any or all items, the replacement cost clause does not apply and you will get paid based on the depreciated value. Depreciation is calculated using the pre-loss condition, age and life expectancy of the item.
A deductible is the portion of the loss you have agreed to pay, regardless of fault. After a loss, you would pay the amount of the deductible to the service provider. Examples: body shop, contractor or the store replacing your goods.
Download one of these free forms to keep with you in your vehicle.
ICBC Crash Record CardICBC Autoplan Guide to Insuring, Registering and Licensing
Renewing your ICBC insurance?
List drivers, review coverages and get an estimate on ICBC's insurance estimator.