Your home is probably your most valuable asset so adequate, proper insurance is essential.
The first step to insure your home is estimating the reconstruction cost of your dwelling.
Our experienced team uses modern valuation technology to estimate the full reconstruction cost of your home. However, the accuracy of the cost estimate depends on the detailed building information you provide. Therefore, we will need to ask you for details about your home such as: total square footage, type and age of roof covering, heating, plumbing, etc. along with the size of each floor level, the number and size of bathrooms, types and areas of floor coverings, finished basement areas and the whether of not the home is architecturally designed or contains custom features or options that impact the home's cost.
Once the reconstruction cost has been estimated, we can prepare quotes for you through our automated rating system. Quotations are provided from:
Aviva Insurance Company of Canada
Canadian Northern Shield Insurance Company (Part of the RSA Group)
Family Insurance Company
Gore Mutual Insurance Company
Intact Insurance Company of Canada
Wawanesa Mutual Insurance Company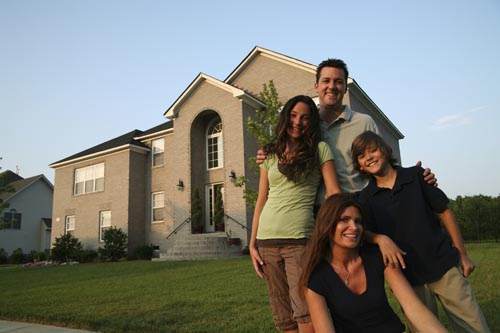 We also conduct business through several Managing General Agents who can provide policy terms for unusual and high-value residences.
Home insurance provides coverage for your dwelling, contents, additional living expense coverage if you are forced out of your home by insured damage, other buildings on your property as well as liability insurance. Home insurance policies cover many types of losses but some things are not insurable. We will do our best to review the major policy points with you, but we will also ask you to read your policy in detail in order to familiarize yourself with all of the coverages and limitations and encourage you to call us for answers to any questions.
The usual deductible is $500.00 for homeowners, condominium owners and tenants. You can save money by choosing a higher deductible.
Our team will work with you to select a package that offers you the best array of coverages for your needs, as well as one that is competitively priced.
Seasonal Property Damage
Whether your seasonal property is a cabin by the lake, ski cabin or cottage in the country, it should be insured with appropriate coverage.
Although your seasonal property insurance policy will provide similar coverage to what you will find in your homeowner's policy, it is specifically tailored to properties which are used during certain times of the year and are left unoccupied for significant periods during the rest of the year.
We have insurance companies that offer specialized seasonal property insurance. Some topics for review with your broker are:
Reconstruction cost of the building
Is the property ever rented to others?
Availability & cost of theft, vandalism and malicious acts coverage
Water damage