Business Insurance Solutions
We have knowledgeable, helpful advisors at both of our offices to guide you through the process of purchasing proper insurance for your business.
We supply commercial insurance policies for small, medium-sized and large business operations. According to the needs and wishes of our clients, these plans can range from simple to very complicated. Our advisors work hard to become strategic partners with business owners to help them understand, manage and transfer risks through appropriate decisions to purchase insurance.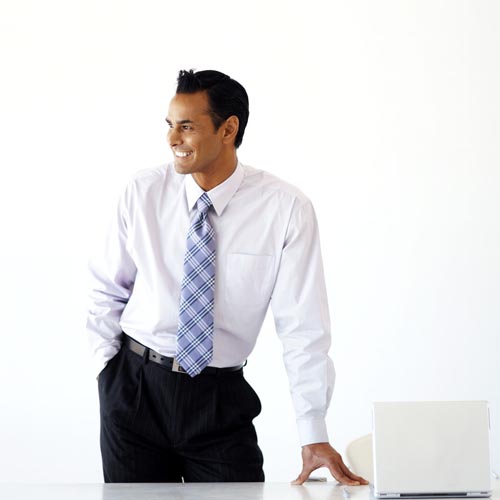 Customer Service
Fact Finding
Through a personal meeting with you in our office, at your place of business or through a detailed telephone interview we will:
Gather the facts on your business for submissions to insurance companies
Discuss insurance solutions with you
Review matters such as:

Privacy & consent
Legal disclosures
Payment terms and payment plans
Obtaining Quotes
We will request quotes from companies who we know have the ability to insure your business. The time to obtain quotes can range from a few hours to several weeks depending on the nature and complexity of your business.
Formal Proposal
Once we have obtained the quotations, we will review them with you and recommend the best solution. We will provide you with our formal proposal in writing for your consideration.
Finalizing the Insurance Purchase
Once we have received your instructions to place the insurance, we will provide you with verbal confirmation, followed by written confirmation and proof of insurance. The full annual policy premium is due when the policy takes effect unless other arrangements have been made for a monthly payment plan through the insurance company.
Customer Support
Throughout the year, we will continue to work with you as your business changes and grows. We are only a phone call away. Behind the scenes we will be dealing with multiple matters with your insurance company relating to building inspections, risk assessment, ongoing file maintenance, providing proof of insurance to your lawyers, landlords, government bodies, and other organizations as needed. In addition, we will be there to counsel you through a variety of insurance and risk management questions and concerns that regularly arise.
Claims Advocacy
If you have a claim, we will quickly report the matter to your insurance company, and make sure an adjuster is assigned immediately. We are there to support you through this difficult situation and will advocate for you to make sure your settlement is fast and fair. We encourage you to contact us with any claims issues as they arise so we may find solutions and move the matter forward to a successful resolution.
Renewal Process
At renewal time we will contact you in advance of your renewal date, either by phone or in person, to review any changes to your business and risk management needs. We will then use our expertise to scan the insurance marketplace on your behalf to make certain we are offering you the best coverage at the best price. Prior to the renewal date, we will be in a position to recommend a renewal policy to you and to finalize the policy once we have received your instructions. We will then confirm that renewal in writing and arrange to conclude payment or continue any payment plan arrangements.
Relationship
Ultimately our goal is to build a long term successful relationship with our clients, built on trust, respect and mutual understanding. Open communication, professional expertise, excellent service, and regular contact are the keys to our mutual success.
Package Policies for Small Business
Most of the major insurance companies offer small business insurance package policies with very broad coverages. Eligibility for the package policies varies between insurance companies but some businesses with sales up to $5,000,000.00 (five million dollars) can qualify for packages.
Contractors
The contractor packages typically provide a modest blanket limit of insurance for business contents at your premises plus:
Off-premises tools and equipment
Machinery (e.g. excavators, forklifts)
Installation floaters
Business interruption
Commercial general liability
Retailers
We often have access to excellent retail package policies which provide high levels of coverage and benefits at a lower package price. Whether located on a main street, a plaza, single building, or enclosed mall, we can place coverage for most categories of retail business. Retail package policies typically provide for:
Buildings
Business contents (stock and equipment)
Leasehold improvements
Business interruption
Crime
Glass
Commercial general liability
Extensions for commercial strata properties
Office packages
There are many options for insuring professional offices. Package policies can include coverage for:
Buildings
Business contents (stock and equipment)
Leasehold improvements
Electronic data processing equipment
Business interruption
Crime
Glass
Commercial general liability
Extensions for commercial strata properties
A variety of specialized extra coverages are also available depending on your requirements.
Liability Insurance
The single most important coverage any business needs is liability coverage which protects the business owner from claims from customers and people your business comes in contact with, who suffer bodily injury claims or property damage losses. These types of claims can potentially run into the millions of dollars, and no business can recover from that size of loss.
A common claim against business owners is for damages suffered by patrons who slip and fall at a place of business. If the claimant is a brain surgeon who can no longer perform his duties due to injuries, the damage claim could amount to millions of dollars for lost future income. Even a frivolous liability claim that does not result in a damage award can lead to defense costs that amount to thousands of dollars in legal bills.
More dramatic losses can range from excavation contractors ripping up gas lines to water lines that cause flooding to bodily injury caused by dropped objects or collapsed buildings.
Recommended Limits
When it comes to deciding how much liability protection to purchase, we recommend that you purchase as much as you can reasonably afford.
Most businesses buy at least $2,000,000 of liability coverage. Some must have higher limits such as $5,000,000 due to lease agreements or other contractual obligations.
Umbrella Policies
For business owners desiring higher limits of liability protection, an umbrella liability policy may be the answer. An umbrella policy extends higher limits of coverage to not just your business and its operation but also to your vehicles and other property you may use in the course of your business. For some business owners, high value liability insurance on vehicles may make more sense through an umbrella policy, rather than individual coverages purchased through ICBC or other auto insurers.